A hundred and sixty. That is the number of years the ŠKODA brand has been playing an impressive role in shaping the engineering evolution of worldwide markets. The jubilee year of 2019 offers an opportunity to celebrate and commemorate the skills and efforts of many generations of the Škoda employees who have built up the excellent image and renown of the ŠKODA trademark.
The history of ŠKODA dates back to 1859, when Count Waldstein established an ironworks and engineering workshop. The first important turning point for the future company was when Emil Škoda was named senior engineer in 1866.
Emil Škoda was a visionary businessman who made great estimates for the future development of the engineering industry as a whole and foresaw the trends that would be decisive for years to come.
ŠKODA Works progressively expanded its product portfolio to include steam and gas engines, steam turbines, mining equipment, food processing machines, and large and complex castings for the ship building industry. In the 1920s ŠKODA became one of the largest and most important industrial enterprises in Europe. Among the acquisitions of that period were an engineering and metallurgical works, aircraft manufacturing facility, and the Laurin and Clement car manufacturing company in Mlada Boleslav. These acquisitions greatly enlarged the company's product portfolio.
In 1923 the company began using the new ŠKODA trademark: a winged arrow in a circle.
At this time ŠKODA entered the transport industry by producing steam and, later on, electric locomotives and trolleybuses. With the onset of the 1960s, ŠKODA maintained its position as an important engineering concern, but its products were exported mainly to former COMEON block and developing countries.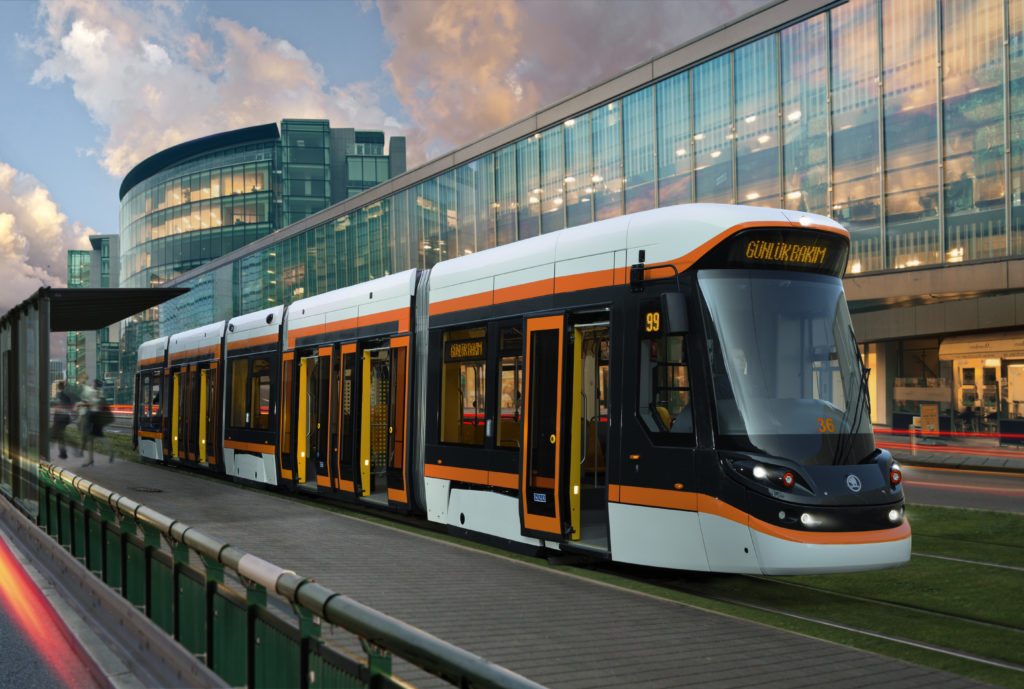 After 1989 and the collapse of the East economic block, the company found itself facing a market economy and direct competition from western companies.
In 1993 the company was privatised. It reduced the extensive scope of its product portfolio during the next few years and underwent complex restructuring. After careful consideration, the new owner of ŠKODA Works decided which products were to continue the tradition of excellence associated with the ŠKODA trademark and which were to be successively sold off.
The transport business became the flagship of ŠKODA and its portfolio was expanded to include design and development, production, modernisation and repair of railway and urban vehicles. ŠKODA Transportation also moved to new manufacturing halls and offices.
In 2017 ŠKODA Transportation was acquired by the strong financial PPF Group. At present the new owner of the famous ŠKODA trade name and successor to the tradition is continuing to strengthen its market position in the urban and railway vehicle industry.
In 2019 ŠKODA is celebrating 160 years since its founding. Today ŠKODA products are improving railway and public transport systems and keeping them running well into the third millennium. The trade name of ŠKODA continues  to uphold the fame and good image of Czech engineering in the highly competitive environment of globalised world business.