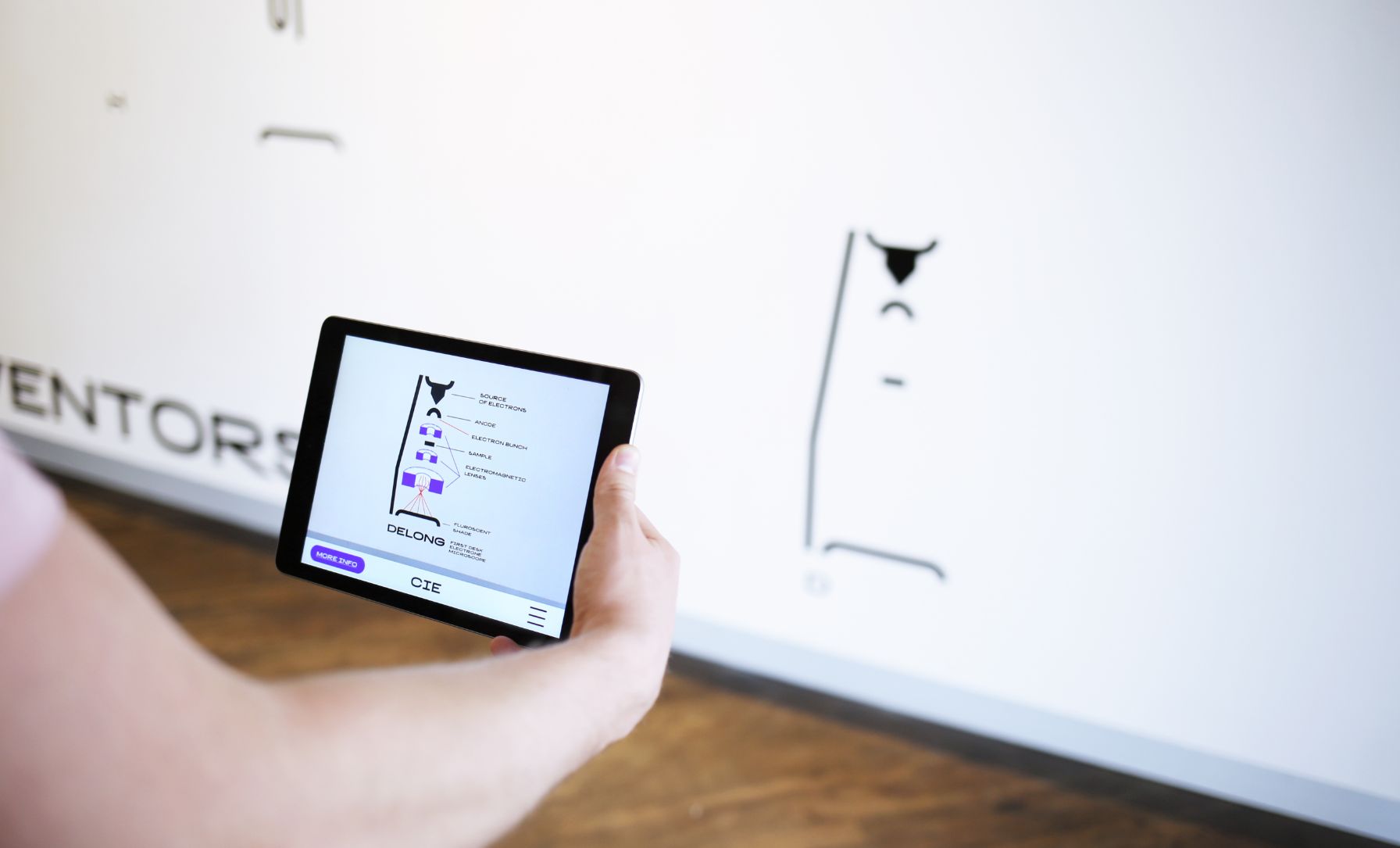 The Czech Republic is the home of many prominent scientists, thinkers and innovators whose essential discoveries and inventions in many areas of human research and knowledge have influenced the lives of people around the world.
The Czech Innovation Expo is based on the interconnection of interactive and audiovisual art, design and new trends in innovative areas of Czech society. The content of the exhibition is presented through state-of-the-art augmented-based technologies and virtual reality.
The Czech Innovation Expo represents the 100-year
history of the country in the fields of research and
science, traditional world-recognized industrial
brands, and also the emerging new generation
of representatives of the scientific, innovative and
entrepreneurial sphere.
Innovators and scientists
Innovation map
Progressive technology
On the occasion of the 100th anniversary of Czechoslovak statehood, Czech Centres organized this interactive exhibition.

CREATORS
Design
Jan Drozda, Mikuláš Křen
Vítek Škop, Adam Uchytil

Executive board
Přemysl Pela (Chair)
Tomáš Pelikán
Jan Špunda

Production
Česká inovace

VR & AR technology
VR_MUSASHI
Eliáš Bauer, Lucas Saidl
Curators
Ivana Lorencová
Josef Matyáš

Institucional support
Czech Academy of Sciences
National Technical Museum
CzechInvest
Ministry of Foreign Affairs
of the Czech Republic

THANKS TO